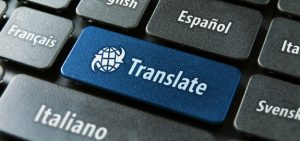 DEAR STUDENT
OUR OFFICE ARE READY TO HELP YOU TRANSLATE YOUR DOCUMENT DIRECTLY FROM UKRAINE IN CHEAPEST FEES THAN YOUR COUNTRY  ( BOTH UKRAINIAN /RUSSIAN LANGUAGE )
Some Universities in Ukraine require copies of High (Secondary) school certificates with transcripts translated into Ukrainian. All universities in ukraine  require student to  translate his/her documents into Ukrainian language and also  if you are applying to study in a Ukraine university  you are required to translate the High (Secondary) school certificate and transcripts into Ukrainian.
We do offer translation services for a fee of only ( $30  ) One page with legalization from Notary Public:   Translation fee must be paid  upfront Fully  No Half fees . 
To translate your documents send good quality color scans of documents to our email

–

Admin@studyinukraine.site
The documents are posted along with the original invitation letter to save on courier charges.
Students are required to have their documents translated by the time the visa is issued. StudyInUkraine.site offers this service with certified translators from English/French to Ukrainian/Russian Languages. We've provided thousands of certified translations and we guarantee acceptance of our documents by the Ukrainian embassy authorities.
Important Notice: NO FREE ADMISSION LETTER , AND FREE SCHOOL - DONT ASK FOR SCHORLASHIP - WE DONT HELP TO MAKE INTERNATIONAL PASSPORT.
THE Tuition fee Grand Total is payable When you arrive except ADMISSION + Courier + VISA SUPPORT LETTER FEES to send the original invitation letter through DHL, TNT, FedEx or EMS. The Above amout payable through bank transfer swift or western union/ money gram , parfect money , paypal or bitcoin . Transaction fee paid by the student sender so that we receive full amount.
Mind you No hidden or extra expenses, above fee total package is for the cheapest tuition fee and accommodation at ((Ukraine government university)) . The fee total package will be considerably high in other universities.
OUR COMAPANY - STUDYINUKRAINE.SITE cooperate with only (((UKRAINE State Owned,- UKRAINE National and Worldwide recodnized universities of Ukraine. Above total package is for a recognized Techcal university with cheapest fee and miscellaneous expenses .FOR THE FIRST YEAR ONLY.
WARNING - OFFICIAL NOTICE FROM ADMIN TO STUDENTS ARROUND THE WORLD PLEASE DO NOT TRUST ANY FIRMS OR UNIVERSITIES IN UKRAINE INVITING AND GIVING/OFFERING FREE ADMISSION OR INVITATION AND LATTER ASKING FOR 100$ FOR DHL - TNT, FedEx or EMS , THEY ARE USING THIS TO CHEAT AND TRAP STUDENTS AND WHEN STUDENTS ARRIVE TO UKRAINE THEY TAKE HUGE AMOUNT OF FEES FROM THEM INCLUDING – THE ADMISSION FEE THEY ARE CLAIMING IS FREE AND EVEN THEY TAKE 3TIMES OF THE NORMAL TUITION FEES THAT SUPPOSE TO BE PAID BY STUDENTS PLEASE BE WARNED STUDENTS WE ARE HERE TO HELP YOU FOR ADMISSION +COURIER +VISA SUPPORT LETTER +VISA MONITORING IN EMBASSY & FINAL ARRIVING TO UKRAINE AND HOSTEL PLACING WITH SCHOOL REGISTRATION . OFFERING SCHOLARSHIPS OR ASKING FOR UPFRONT SCHOOL TUITION PAYMENT WE CLARIFY THAT STUDYING IN UKRAINE IS TOTALLY BASED ON SELF-FINANCE SYSTEM AND NO PART OR FULL SCHOLARSHIPS ARE GIVEN TO FOREIGN STUDENTS. THERE ARE LIMITED JOB OPPORTUNITIES FOR FOREIGN STUDENTS, THEREFORE A FOREIGN STUDENT NEEDS TO BEAR ALL EXPENSES HIMSELF OR HERSELF OR DEPEND ON THEIR PARENTS OR SPONSORS FOR TUITION FEE AND LIVING EXPENSES. ADMIN