Study Medicine IN UKRAINE 2020-2021 – STUDY MEDICINE IN UKRAINE, GENERAL MEDICINE MBBS.MD.BDS.MSC. IN UKRAINE,OFFICIAL Site of Study medicine in Ukraine, MEDICAL UNIVERSITIES IN UKRAINE
TUITION FOR LOW AS (4200$)
WHY STUDY MEDICINE IN UKRAINE AND OTHER MEDICAL RELATED COURSES ?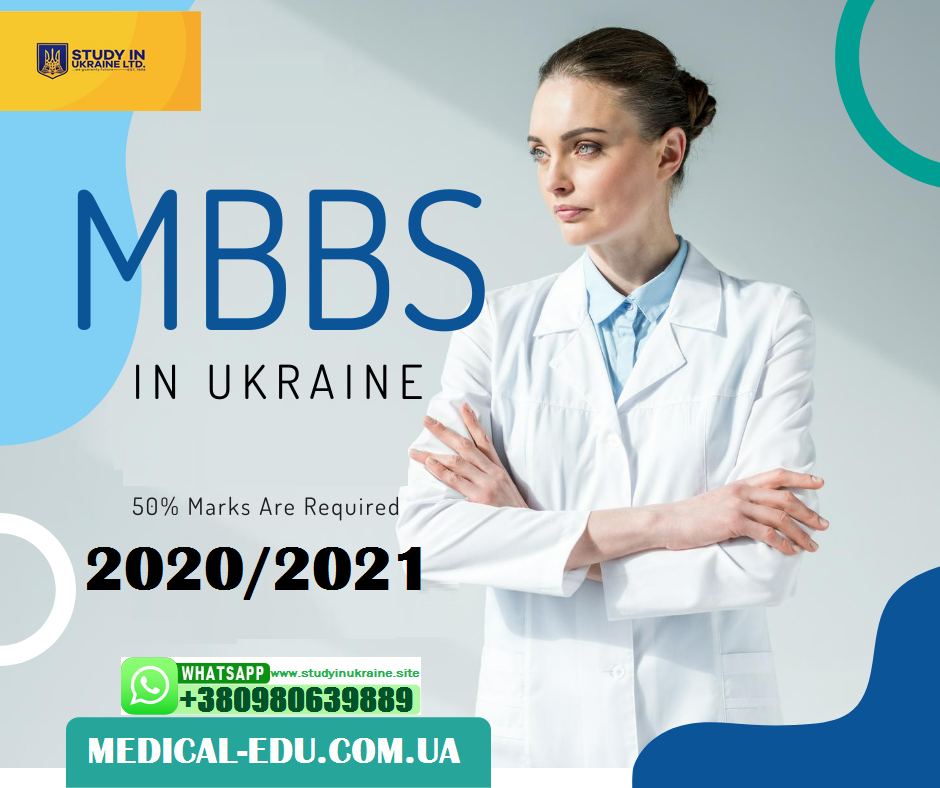 STUDY GENERAL MEDICINE IN UKRAINE CHEAP & 100% VISA
TRANSFER MEDICAL STUDENT CAN APPLY
If chose to study medicine in Ukraine ,GENERAL MEDICINE , MBBS  you will really enjoy ,Ukraine is the most best cheapest
Country to study medicine abroad in Europe and quality stand programs are regulated and approved by the Ministry of Education and Science of Ukraine and the Ministry of Health of Ukraine. The degrees and certificates issued to graduated foreign students .
The students are studying IN UKRAINE MEDICAL UNIVERSITIES,COLLEGES
from Denmark, Sweden, Malaysia, Bulgaria, Mauritius, India, Pakistan, Maldives, Kenya, Angola, Tunisia, Nigeria, Cameroon, Canada, Egypt, U.S.A, Saudi Arabia, Australia, U.K, Singapore, South-Africa, Lebanese, New-Zealand, Iran, Iraq, Sri-Lanka, Zimbabwe, Ghana, Maldives, Nepal, Palestine, Tunis, Uganda, Venezuela, Peru, Yemen, Tanzania, Lebanon, Morocco, Lesotho, Ghana, U.A.E, Bangladesh, south Africa, Nepal, Bulgaria, Israel, China, Norway, Kuwait, Zimbabwe, Jordan, Saudi Arabia, Uganda, Zimbabwe, Vietnam, Sierra-Leone, etc.
UKRAINE MEDICAL UNIVERSITIES  REORGANIZATION  & ACCREDITATION'S

1)Foreign student are  eligible to take the United States Medical Licensing Examinations and enter Postgraduate Medical (Residency) training in United States.
2)IMED accreditation is recognized by the Education Commission for Foreign Medical Graduates (ECFMG) and the Medical Council of Canada (MCC) for eligibility of graduates to obtain certification and Licensure.
3)Ukraine Universities  are recognized by the World Health Organization
4) International students are eligible to participate in the United States Medical Licensing Examination & receive ECFMG certification. The ECFMG certification requires all graduates to have passed USMLE Step 1 and Step 2 (both sections), submit a final transcript, and provide a copy of the graduate's diploma for verification. Once ECFMG certification has been granted the graduates are eligible for Postgraduate Medical education (Residency Training) in the United States.
5)Most Ukraine Medical Universities are  recognized by the Indian Medical Council, Pakistan Medical and Dental Council, European Council of Medicine and General Medical Council (limited Registration) of UK.
6)Most Ukraine medical Universities have  relations with many Scientific Institutions of former USSR and all over the world, such as The Poland Medical Academy, The Cambridge University, The Virden University, Clinics of Urgent Medicine in Germany, Belgium, Austria and Israel. Medical center of Cardiff (England), Medical Center in Sent-Etien (France), New York Medical Center, Ukrainian Medical Society in Canada and Austria.
7) Ukraine medical students are eligible for appearing in United States Medical Licensing Examination (USMLE) and many more  etc          ……..
·         8) Ukraine medical student are eligible for The Professional Linguistic Assessment Board (PLAB) of the United Kingdom (UK) MANY MORE  ETC.
TOP LISTS OF MEDICAL UNIVERSITIES IN UKRAINE /BEST MEDICAL UNIVERSITIES OF UKRAINE  BY CITIES
SPECIAL UNIVERSITY AND CHEAP ( INTERNATIONAL EUROPEAN UNIVERSITY UKRAINE )
POLTAVA UKRAINIAN MEDICAL STOMATOLOGICAL ACADEMY
KHARKIV NATIONAL MEDICAL UNIVERSITY
DNIPROPETROVSK STATE MEDICAL ACADEMY
V.N. KARAZINA,KHARKIV NATIONAL UNIVERSITY
ODESSA STATE MEDICAL UNIVERSITY
KYIV NATIONAL MEDICAL UNIVERSITY
VINNITSYA NATIONAL MEDICAL UNIVERSITY
ZAPOROZHYE STATE MEDICAL UNIVERSITY
LUGANSK STATE MEDICAL UNIVERSITY
DONETSK NATIONAL MEDICAL UNIVERSITY
LVIV NATIONAL MEDICAL UNIVERSITY
IVANO FRANKIVSK NATIONAL MEDICAL UNIVERSITY
TERNOPIL STATE MEDICAL UNIVERSITY
BUKOVINIAN STATE MEDICAL UNIVERSITY
SUMY STATE UNIVERSITY
NATIONAL PHARMACEUTICAL UNIVERSITY OF UKRAINE
KHARKIV MEDICAL ACADEMY FOR POST GRADUATION
KHARKIV STATE ZOOVETERINARY ACADEMY
LVIV INSTITUTE OF VETERINARY MEDICINE
 KYIV BOGOMOLET MEDICAL UNIVERSITY
 KYIV INTERNATIONAL UNIVERSITY
All these Top universities are accepted by following organisations:
WHO – World Health Organization
IMED – International Medical Education Directory
ECFMG – Educational Commission for Foreign Medical Graduates
USMLE – United States Medical Licensing Examination
PLAB – Professional and Linguistic Assessments Board
IMGs – International Medical Graduates
MCC – Medical Council of Canada
AMC – Australian Medical Council
MOE – Ministry of Education of CHINA
MCI – Medical Council of India
TMC – Thai Medical Council
SMC -Singapore Medical Council
MMC – Malaysian Medical Council
PMDC – Pakistan Medical and Dental Council
SLMC – SriLanka Medical Council
UNICEF –
Any student who get a medicine/mbbsMD degree from any of these Top 5 or Top 10 Medical Universites of Ukraine is elligible to sit in the entrance exams of graduate doctors in their respective country or in the country he wants to pursue his career.
·
·         APPLY HERE TO STUDY MEDICINE
Most of Ukraine medical Universities ,colleges  offers  the following courses to students who wish for a Bachelor's degree, after higher secondary school.
·         General Medicine (Doctor of Medicine Degree) – 6 years course
·         Dentistry (Doctor of Dentistry Degree) – 5 year course
·         Pediatrics (Doctor of Medicine Degree) – 6 year course
·         Pharmacy (Bachelor of Pharmacy Degree) – 5 year course
·         Nursing (RN) – 3 / 4 year course
·         APPLY HERE TO STUDY MEDICINE
General Medicine /MBBS

It is a six year course awarding "Doctor of Medicine" (MD) degree. This is equivalent to "Bachelor of Medicine & Bachelor of Surgery" (MBBS) degree awarded by Commonwealth countries such as UK, Australia, India etc. Admission to the course is commenced after a contract signed duly between the student and university. Fees for international students are denominated in USD and remain constant over the duration of the contract.
The medium of instruction is English for all six years for international students. The course is offered in Russian /Ukrainian for local candidates. Candidates studying in English medium for the six years are given language classes for the first two years, so they may be proficient in the local language for conversing with the patients and everyday use.
The Curriculum taught in the University is approved by the Ministry of Education and the Ministry of Public Health of Ukraine.
Students are formed in small groups of 6-10 for the classes. Due to a small student group, individual attention is possible for each student. For the first two years the students are taught in class. In 2nd year, students are also taught clinical subjects and given clinical training in Hospitals for practical experience.
A student needs to read the textbook and do self-preparation before attending a class. Notes are provided for the same. Students can borrow books from the library or purchase their own books. Students need 100% class attendance. If they are absent, they have to rework the class in the weekend, after due permission from the course teacher.
Each class session is graded. There are internal examinations to be passed. Each year of education is important and should be passed before the student is permitted to graduate. In addition to the university's internal examination, the Student has to pass State Test (external examination) before graduating the 3rd and 6th year of education. In the year of graduation, the student is tested on practical proficiency on clinical discipline at the patient's bed (Practical test) and on scientific and theoretical proficiency (Theoretical test). Both have to be passed before graduation.
After graduation, the student can practice or enroll in over 20 specializations offered by the university such as cardiology, clinical medicine, oncology, radiology, public health etc. APPLY HERE TO STUDY MEDICINE
Dentistry (Stomatology)
·         It is a five year course. Students are taught basic medical and biological profile and the clinical disciplines for dentistry. On completion of the study the graduates are awarded the "Diploma of a Doctor " or the degree of BDS. Students are taught theoretical and clinical disciplines such as therapeutic and orthopedic stomatology. The department is well equipped in terms of premises, equipment, teaching aids. A teaching hospital in the center of the city is loaded with patients. Students study the principal problems of dentistry: Dental caries, Periodontitis and diseases of the mucous membrane in the mouth cavity. The principal task of the faculty is the perfection of higher dentistry education. The faculty optimizes the educational process aimed at activating the cognitive ability of students, developing a habit for educational & research and incorporating a creative approach for professional activity. The faculty helps students to obtain excellent knowledge in the dental field. It grows and develops, absorbing all the best, from the experience of the university's work. The University also offers post graduate course and clinical training in Dentistry.    APPLY HERE TO STUDY MEDICINE
Pediatrics
It is a six year course awarding the "Doctor of Pediatrics" degree. It is offered in Russian and Ukrainian language only. The course is similar to "General Medicine" but clinical focus is on the infant, surgery of the infant etc. Those who complete this course acquire the diploma of a Pediatrician. The student receives general biological and medical education in first two years. Pediatric education starts from the third to sixth year.Students master knowledge in children's anatomy, physiology, pathology and hygiene, diseases, treatment of inborn defects, hip and hip-joint development and others. Post graduate courses and clinical training is offered.  APPLY HERE TO STUDY MEDICINE
Pharmacy
·         It is a five year course awarding the "Bachelor of Pharmacy" degree. Course is offered in Russian and Ukrainian language only. Students are taught fundamentals of medicine and biology and some clinical aspects too. On completion the diploma of pharmacist is awarded. They are trained to work in companies and / or for research. A methodical is created for training highly qualified specialists. The prime departments are: pharmacology, biology, genetics, botany, in-organic chemistry, analytical, physical and organic chemistry. Post graduate and master courses are also offered in Pharmacy.  APPLY HERE TO STUDY MEDICINE
Nursing
·         It is a three year or a four year course awarding the "Bachelor of Nursing" degree. Students first study fundamental medical and biological disciplines, then clinical subjects and nursing in different situations. Practical and theoretical training is given in class and in hospitals. APPLY HERE TO STUDY MEDICINE
     TRANSFER MEDICAL STUDENTS
Medical student from any university in the world Africa, Europe, America, India , Asia , can transfer to Ukraine
to join second OR  Third course , with you transfer credit , transcript  base on the course credit ,but Ukraine ,medical universities are open for transfers,  serious student Need to pay upfront fees for admission   APPLY HERE NOW 
Process
Courses offered Ukraine Medical Universities or colleges  follow the Process  with the objective of establishing a European Higher Education Area by  a process driven by the 46 participating countries and the Council of Europe. The primary goals are as follows:
·         Easy to move from one country to the other within the European Higher Education Area for the purpose of further study or employment.
·         Increase attractiveness of European higher education so that many people from non-European countries come to study and/or work in Europe.
·         Provide Europe with a broad, high quality and advanced knowledge base, and ensure the development of Europe as a stable, peaceful and tolerant community.
·         APPLY HERE TO STUDY MEDICINE
·
List of Specialties in Terms of Training and Internship
Post Graduate specializations offered
Number
Internship Programs
Duration, Years
Duration of Education and Training (months)
1st year
2nd year
3ard year
Dept
Base
Dept.
Base
Dept.
Base
1
Obstetrics and Gynecology
3
6
5
4
7
2
9
2
Anesthesiology and Intensive Care
2
6
5
6
5
3
Internal Diseases
2
6
5
6
5
4
General Practice – Family Medicine
2
6
5
4
7
5
Infectious Diseases
1.5
6
5
4
2
6
Medical Emergency
1.5
6
5
3
3
7
Neurology
1.5
6
5
4
2
8
Orthopedics and Traumatology
2
6
5
5
6
9
Otorhinolaryngology
2
6
5
6
5
10
Ophthalmology
2
6
5
5
6
11
Pathological Anatomy
1
6
5
12
Psychiatry
1.5
6
5
3
3
13
Pediatrics
2
6
5
5
6
14
Pulmonology and Phthisiology
1.5
7
4
3
3
15
Radiology
1.5
6
5
3
3
16
Dentistry
2
5
6
3
8
17
Forensic Examination
1.5
6
5
3
3
18
Surgery
3
6
5
4
7
2
9
19
Total Pharmacy
1
4
7
20
Clinical Pharmacy
1
6
5
The above is a list of Post Graduate specializations offered by MOST Ukraine medical universities . All International Students are required by Ukrainian law to get clearance from the Ministry before being enrolled in any Post Graduate medical program. Applicants need to submit a copy of their grades, mark-sheet, duration of study and a non-refundable processing fee. If needed, clarification on the course content can be sought by the Ministry. Such clearance takes 5 to 8 weeks of time in the ordinary course of events.
The following specialization available for postgraduate students
Obstetrics and Gynecology                                            Clinical Oncology
Therapy                                                                           Dentistry
Internal Disease                                                             Pharmacy
Anesthesiology and Intensive                                        Emergency Medicine
Radiology                                                                        Clinical Pharmacy
Neurology                                                                       Forensic Medicine
General Hygiene                                                             Orthopaedics and Traumatology                                                          Pathological Anatomy
Epidemiology                                                                  Pediatrics
Surgery                                                                            Pulmonology and Phtisiatry
Infectious Diseases                                                        General Practice- Family Medicine
Psychiatry  Clinical Laboratory Diagnostic
Postgraduate studies
Master of Medical science course
M.Sc.
2 years
Advanced training course
1 year
Specialized training in Medicine (clinical ordinatura)
2-5 years
Pure post-graduate studies
Ph.D., M.D.
4 years
TO STUDY IN ONE OF THE BEST AND OLDEST UKRAINE MEDICINE VNMMU MEDICAL UNIVERSITY
Early admission to 6 year Medicine, 4 year Medicine, 5 year Dentistry, 3 year Nursing, 3 year Physiotherapy program in English. Apply now and get your admission within 3 Days for This intake entry!
study in ukraine official website