Translations DOCUMENTS – STUDY IN UKRAINE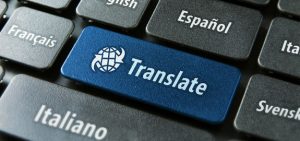 DEAR STUDENT
OUR OFFICE ARE READY TO HELP YOU TRANSLATE YOUR DOCUMENT DIRECTLY FROM UKRAINE IN CHEAPEST FEES THAN YOUR COUNTRY  ( BOTH UKRAINIAN /RUSSIAN LANGUAGE )
Some Universities in Ukraine require copies of High (Secondary) school certificates with transcripts translated into Ukrainian. All universities in ukraine  require student to  translate his/her documents into Ukrainian language and also  if you are applying to study in a Ukraine university  you are required to translate the High (Secondary) school certificate and transcripts into Ukrainian.
Get a Real  certified translation from any language to Ukrainian language for your visa proceeding .We do offer translation services for a fee of only ( $30  ) One page with legalization from Notary Public:   Translation fee must be paid  upfront Fully  No Half fees . 
To translate your documents send good quality color scans of documents BELLOW 
For  you to get  UKRAINE Student Visa to study in ukraine a student needs to have the following documents to be translated  into Ukrainian language:
1 – Original of birth certificate
2 – Original of school-leaving certificate of secondary
3 – Medical certificate of general fitness legalized
4 -Results of HIV/AIDS
5 -Passport
BUT If applying for masters,POSTGRADUATE  OR  PHD .
6  -All degree(s) and transcripts should be translated into Ukrainian language.
REASON FOR  TRANSLATING YOUR DOCUMENTS  WITH US
Preserving style and document/file format.
Personal touch and confidentiality.
Ship Original translated documents around the world
cheapest  rates/prices
Certified translation.
Handwritten text accepted.
Quickest means
to our email

–

Transfers.studyinukraine@gmail.com



The documents are posted along with the original invitation letter to save on courier charges.
Students are required to have their documents translated by the time the visa is issued. StudyInUkraine.site offers this service with certified translators from English/French to Ukrainian/Russian Languages. We've provided thousands of certified translations and we guarantee acceptance of our documents by the Ukrainian embassy authorities.