Visa for Our Pakistan students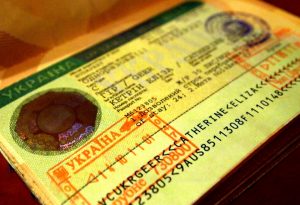 Matriculation certificate (10th Class), showing the date of birth.
Certificate and mark-sheet of Intermediate (10+2 or equivalent class)
Bachelor / Master's degree if available
Six passport size photographs
Photocopy of Passport
Medical Certificate with HIV test report from the recognized government hospital/pathological lab/clinic.
Birth Certificate
Legalization & Translation of Documents
Following documents must be legalized by the Ministry of Education & Ministry of Foreign Affairs of issuing country only then Embassy of Ukraine translates and legalize the documents into Russian/ Ukrainian language.
Original Certificate & mark sheet of 10th class.
Original Certificate & mark sheet of 10+2 or equivalent class.
Original Degree of Bachelor/ Masters or equivalent.
PLEASE CONTACT
Consular section of the Embassy of Ukraine to the Islamic Republic of Pakistan
Chief: Mr. Andriy Gutovski
Third secretary (consular affairs)
Address: The Islamic Republic of Pakistan, Islamabad, F-7/3, Street # 4, House # 5.
Phone: (009251)260-89-70
Fax: (009251)260-89-67
Email: emb_pk@mfa.gov.ua