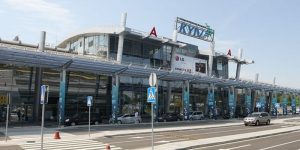 Dear student , congratulations on your visa
studyinukraine.site office ,  offers a complimentary Airport Pick Up Service for all newly enrolled International students who have a progressive offer for a Ukrainian University arriving in Ukraine for the first time.
STUDENT ARRIVAL AND IMMIGRATION TO UKRAINE
After getting visa from Ukraine embassy or Consulate, students should inform us about his/her flight details with date and arrival time.

One of our representative shall receive the student at the airport.

Incase student will not inform us about his/her arrival, he/she shall be deported back to homeland.

We are advising students to come to , KIEV International airport (Boryspil – IATA CODE-KBP) , KHARKOV Airport or to DENPRO International airport. It is convenient for us to receive students the these airports.

The flights which are flying to those airports are Turkish airlines, Lufthansa, Aeroflot, Swiss Airways, Austrian airlines, Aerosvit, Donbass Airways, Airarabia and lot of other others.

After getting study visa, students should buy the flight ticket to Ukraine  And SCAN IT TO US ( [email protected] OR [email protected] ) . Student must inform us about his/her flight details with arrival date, arrival time and and Airport name at-least A week before arriving to Ukraine and our office must have the ticket copy to be able to inform the University and Ministry of education to permit the student In Immigration , if not Student will be deported back home . so to avoid problem It's better that student should send us the scan copy of flight ticket.

on arriving date Our representative will be waiting for student  to receive students at the airport.

NOTE – Any student who plan to come to Ukraine without the knowledge of our office it will be official deported back home , if any student plan with relative or friends in Ukraine for pickup the student will be automatically deported back home.

WHAT TO BRING WHEN COMING

1- Tuition fees if you have payed half you must bring rest , and other misslenous expenses agreed with you by our office

2-Your personal feeding fees , and pocket money ( e.g -Atleast from 200$ up depends )

3- your winter jacket at least 1

4- All your documents you received from embassy after visa  AND original invitation letter .

5- Your full return ticket to and from , and scan it to us to avoid deportation damages , ukraine is very strict in immigration and you can be deported if nobody is not meeting you from our company for pick up if  you did not send us ticket .

WE WISH YOU SAVE JOURNEY , BEST OF LUCK AND GOOD STAY IN UKRAINE ,
Important Notice: NO FREE ADMISSION LETTER , AND FREE SCHOOL - DONT ASK FOR SCHORLASHIP - WE DONT HELP TO MAKE INTERNATIONAL PASSPORT.
THE Tuition fee Grand Total is payable When you arrive except ADMISSION + Courier + VISA SUPPORT LETTER FEES to send the original invitation letter through DHL, TNT, FedEx or EMS. The Above amout payable through bank transfer swift or western union/ money gram , parfect money , paypal or bitcoin . Transaction fee paid by the student sender so that we receive full amount.
Mind you No hidden or extra expenses, above fee total package is for the cheapest tuition fee and accommodation at ((Ukraine government university)) . The fee total package will be considerably high in other universities.
OUR COMAPANY - STUDYINUKRAINE.SITE cooperate with only (((UKRAINE State Owned,- UKRAINE National and Worldwide recodnized universities of Ukraine. Above total package is for a recognized Techcal university with cheapest fee and miscellaneous expenses .FOR THE FIRST YEAR ONLY.
WARNING - OFFICIAL NOTICE FROM ADMIN TO STUDENTS ARROUND THE WORLD PLEASE DO NOT TRUST ANY FIRMS OR UNIVERSITIES IN UKRAINE INVITING AND GIVING/OFFERING FREE ADMISSION OR INVITATION AND LATTER ASKING FOR 100$ FOR DHL - TNT, FedEx or EMS , THEY ARE USING THIS TO CHEAT AND TRAP STUDENTS AND WHEN STUDENTS ARRIVE TO UKRAINE THEY TAKE HUGE AMOUNT OF FEES FROM THEM INCLUDING – THE ADMISSION FEE THEY ARE CLAIMING IS FREE AND EVEN THEY TAKE 3TIMES OF THE NORMAL TUITION FEES THAT SUPPOSE TO BE PAID BY STUDENTS PLEASE BE WARNED STUDENTS WE ARE HERE TO HELP YOU FOR ADMISSION +COURIER +VISA SUPPORT LETTER +VISA MONITORING IN EMBASSY & FINAL ARRIVING TO UKRAINE AND HOSTEL PLACING WITH SCHOOL REGISTRATION . OFFERING SCHOLARSHIPS OR ASKING FOR UPFRONT SCHOOL TUITION PAYMENT WE CLARIFY THAT STUDYING IN UKRAINE IS TOTALLY BASED ON SELF-FINANCE SYSTEM AND NO PART OR FULL SCHOLARSHIPS ARE GIVEN TO FOREIGN STUDENTS. THERE ARE LIMITED JOB OPPORTUNITIES FOR FOREIGN STUDENTS, THEREFORE A FOREIGN STUDENT NEEDS TO BEAR ALL EXPENSES HIMSELF OR HERSELF OR DEPEND ON THEIR PARENTS OR SPONSORS FOR TUITION FEE AND LIVING EXPENSES. ADMIN