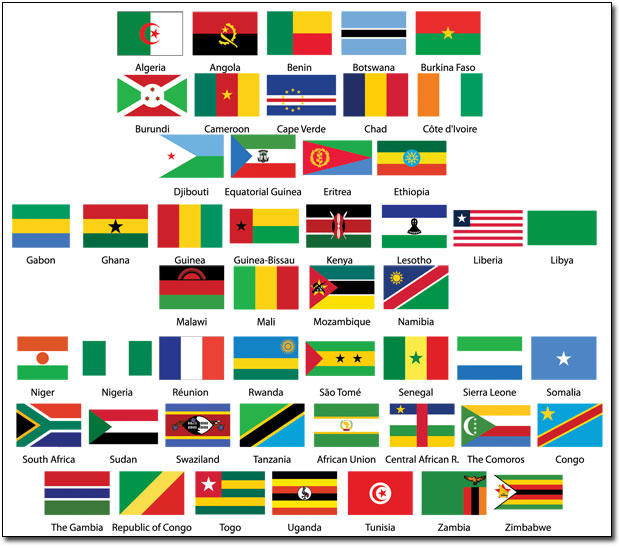 STUDY IN UKRAINE FRENCH STUDENTS
Les spécialités
1: Médecine générale ;
2: médecine dentaire ;
3: Pharmacie ;
4: infirmier ;
5: Computer engineering ;
6: Economie ;
7: Administration des affaires ;
8: l'ingénierie aéronautique ;
9: MBA ;
10: Gestion ;
11: Technologie de l'information ;
12: Radio techniques ;
13: Génie Electriques.
Cours preparatoir: 10 mois
Cours preparatoire de la langue Russe/Ukrainienne
Les frais d'etude: 1500$
D'autres depenses (une annee de foyer, l'assurance medical, analyse medical, frais d"enregistrement, frais de reception, transport,et les services de la firme ) :
1600$
Le cout total pour les cours de preparation sont :
3100$
Admission
Nous acceptons les demandes des étudiants internationaux tout au long de l'année. Tous les étudiants étrangers doivent entrer en Ukraine avant le 15 Novembre conformément à la loi d'immigration de l'Ukraine. La période d'inscription peut aller jusqu'au 1er Février avec une autorisation délivrée par le ministère de l'éducation de l'Ukraine.
Nous avons besoin des documents suivants pour lancer une invitation. Nous acceptons les copies numérisées.
Le temps de traitement d'invitation est de 1 à 2 semaines.
1: Une copie du passeport ;
2: Une Copie du certificat de l'enseignement supérieur ;
3: L'invitation.
Pas de demandes sont acceptées strictement les frais d'invitation.
Le relevé de compte est fourni après l'évaluation des documents scolaires.
Temps d'émission d'invitation est de 1-2 semaines. Vous devrez payer et réserver un service de courrier (DHL, TNT, FEDEX, UPS,EMS) dans votre pays avec notre adresse et ils prendront votre lettre originale.
Dans le cas où vous ne pouvez pas réserver le service de messagerie dans votre pays, vous allez nous envoyer les frais de service de messagerie 100 $ US et nous nous chargerons de la livraison de l'Ukraine. Cela prend habituellement 4 jours pour recevoir la lettre originale à travers un service de messagerie.
NOS SERVICES
– Contacter les conseillers pédagogiques à l'étranger.
– Fournir des informations sur les cours en Ukraine.
– Satisfaire les besoins des étudiants et des consultants.
– Emettre des admissions après avoir vérifier les qualifications des candidats.
– Guider les étudiants et les consultants sur l'obtention des visas.
– Rencontrer les étudiants internationaux sur le port d'entrées.
– Organiser les admissions et les logements à l'arrivée des élèves.
– Gérer les commissions des consultants à l'arrivée des étudiants.
– Informer les étudiants et les consultants sur les modifications apportées aux lois et aux règlements.
– S'occuper des élèves pendant toute leur période d'étude.
EMAIL:
Important Notice: NO FREE ADMISSION LETTER , AND FREE SCHOOL - DONT ASK FOR SCHORLASHIP - WE DONT HELP TO MAKE INTERNATIONAL PASSPORT.
THE Tuition fee Grand Total is payable When you arrive except ADMISSION + Courier + VISA SUPPORT LETTER FEES to send the original invitation letter through DHL, TNT, FedEx or EMS. The Above amout payable through bank transfer swift or western union/ money gram , parfect money , paypal or bitcoin . Transaction fee paid by the student sender so that we receive full amount.
Mind you No hidden or extra expenses, above fee total package is for the cheapest tuition fee and accommodation at ((Ukraine government university)) . The fee total package will be considerably high in other universities.
OUR COMAPANY - STUDYINUKRAINE.SITE cooperate with only (((UKRAINE State Owned,- UKRAINE National and Worldwide recodnized universities of Ukraine. Above total package is for a recognized Techcal university with cheapest fee and miscellaneous expenses .FOR THE FIRST YEAR ONLY.
WARNING - OFFICIAL NOTICE FROM ADMIN TO STUDENTS ARROUND THE WORLD PLEASE DO NOT TRUST ANY FIRMS OR UNIVERSITIES IN UKRAINE INVITING AND GIVING/OFFERING FREE ADMISSION OR INVITATION AND LATTER ASKING FOR 100$ FOR DHL - TNT, FedEx or EMS , THEY ARE USING THIS TO CHEAT AND TRAP STUDENTS AND WHEN STUDENTS ARRIVE TO UKRAINE THEY TAKE HUGE AMOUNT OF FEES FROM THEM INCLUDING – THE ADMISSION FEE THEY ARE CLAIMING IS FREE AND EVEN THEY TAKE 3TIMES OF THE NORMAL TUITION FEES THAT SUPPOSE TO BE PAID BY STUDENTS PLEASE BE WARNED STUDENTS WE ARE HERE TO HELP YOU FOR ADMISSION +COURIER +VISA SUPPORT LETTER +VISA MONITORING IN EMBASSY & FINAL ARRIVING TO UKRAINE AND HOSTEL PLACING WITH SCHOOL REGISTRATION . OFFERING SCHOLARSHIPS OR ASKING FOR UPFRONT SCHOOL TUITION PAYMENT WE CLARIFY THAT STUDYING IN UKRAINE IS TOTALLY BASED ON SELF-FINANCE SYSTEM AND NO PART OR FULL SCHOLARSHIPS ARE GIVEN TO FOREIGN STUDENTS. THERE ARE LIMITED JOB OPPORTUNITIES FOR FOREIGN STUDENTS, THEREFORE A FOREIGN STUDENT NEEDS TO BEAR ALL EXPENSES HIMSELF OR HERSELF OR DEPEND ON THEIR PARENTS OR SPONSORS FOR TUITION FEE AND LIVING EXPENSES. ADMIN