Transfers STUDENTS – STUDY IN UKRAINE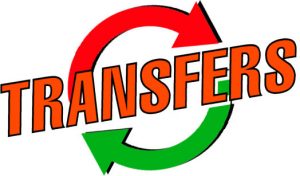 Transfers – STUDENTS
One of the great strengths of Ukrainian Education is the ease with which students can transfer from one University to another. Students can transfer from any city within Ukraine or outside of Ukraine to the following Universities:
We offer the list of the higher educational institutions of Ukraine, with which our company cooperates and facilitates admission of the foreign citizens to these universities.
You can find all necessary information about courses and specialties , which can be obtained by other nationals in each higher educational institution, and forms of study of the foreign students.
Universities by profession
Medicine: STUDENTS TRANSFERS

Engineering:

Zaporozhye State Medical University

Sumy State University

Vinnytsya National Pirogov Medical University

V.N. Karazin National University

Ivano-Frankivsk National Medical University

National Medical University of Danylo Halytsky

Ternopil State Medical University

Poltava Medical Stomatological Academy

Kyiv Bogomolets National Medical University

Kyiv medical university

Bokavina medical university

odessa medical university

kyiv national medical university

The south Ukrainian national pedagogical university odessa

Donetsk medical university ,kryvigrod

Black sea university

TRANSFER FOR MEDICINE ACCEPTED TO SECOND OR THIRD YEAR BASED ON TRANSCRIPT.  CLICK HERE TO APPLY

Ternopil Ivan Puluj National Technical University

Sumy State University

Odessa National Polytechnic University

Ivano-Frankivsk National Technical University of Oil and Gas

Ukrainian State University of Chemical Technology

Zhukovsky National Aerospace University

National Technical University "KhPI"

National Automobile and Highway University

National University of Radio Electronics

Lutsk National Technical University

Dnipropetrovsk National Metallurgical Academy

State University of Telecommunications

Economics & Management and Social Sciences:

Aircraft and piloting:

V.N. Karazin National University
Sumy State University
Kyiv Institute of Business and Technology
Lviv Insitute of Banking
Ternopil National Economic University
University of Customs and Finance
Zhytomyr Ivan Franko State University

National Aviation University

The National Aerospace University «Kharkiv Aviation Institute»

Kirovohrad Flying Academy of the National Aviation University

Nautics:

Agriculture:

Kherson State Maritime Academy
Odessa National Maritime University

Sumy National Agrarian University
Poltava State Agrarian Academy
Students with credits to transfer must submit the scanned copies of the following documents to
Transfers.studyinukraine@gmail.com OR Studyinukraine.Transfer@gmail.com

• Transcripts from previously attended universities.
• School certificates
• International passport main (data) page
• Full Address
• Telephone Number   AND ADMISSION FEES  UPFRONT .

NB:All documents should be in English
scan your  transcripts by email and must produce originals attested by Foreign Ministry of their country and legalized by Embassy of Ukraine. Universities in Ukraine accept qualified transfer students from other universities. Universities in Ukraine operate on the semester system. Admission is based on student's overall academic record
Official academic transcripts from previously attended colleges and universities.
School Certificates
International Passport (traveling document)
These documents are submitted to Ministry of Education, Ukraine for Certification, to Calculate the Academic Difference, and the Credit hours. If Ministry of Education finds the previous qualification equal to Ukrainian syllabus and curricula, the student receives approval certificate to join desired year successfully, otherwise, the candidate must follow to the recommendations set by Ministry of Education.
1-                                                   TRANSFERS WITHIN UKRAINE UNIVERSITIES !!!!
If you are studding in Ukraine and you want to transfer to other university in Ukraine and you finding it difficult to transfer  we can hep  you , you need to start early because new student coming from other countries are more considered than students which are already in Ukraine , you just need to send us all your documents and last transcript from your school , please contact us fast . ( FEES FROM 1200$ -1800$)  DOCUMENTS NEEDED ARE – POSVIDKA ,INTERNATIONAL PASSPORT ,SSCE RESULT ,TRANSCRIPT FROM YOUR SCHOOL IN UKRAINE ,AND YOUR PASSPORT COPY . your tuition fees will be leaser to the first year of you already study in Ukraine since you are already based in ukraine .
 2-

TRANSFERS TO UKRAINE UNIVERSITIES

!!!

Are you studying in another country and you wish to transfer to Ukraine on credit transfer from 200 level to final year we need all your transcript to be send to us for verification and access , to gain admission to Ukraine the process take 5days and good news Ukraine university are ready to accept credit transfers (THE PROCESSING FEES IS 2850 USD TO 3000$ ) NOTE – This said fees is not included in tuition fees this is only for transfer fees officially . TRANSFER FEES FOR FOR 2ND – 3ARD -4TH -5TH YEARS Students ,is 2850$to 3000$-   plus the total amount of the Initial CLICK HERE TO SEE THE FILED  TUITION FEES  to be paid .
 3-

Transfer to European University
If you study at any Ukrainian (OR Russian) university  you can transfer to European OR American /Canada  university without any  exams. Students can transfer after 1st , 2nd, or 3rd year of education. So student can start Bachelor course  out side of Ukraine  with our company help  .  Also it is possible to get Bachelor degree in Ukraine or Russia and enter at European OR American /Canada  university  for Master degree.